Tendons are flexible cords of tissue that hold your muscles onto the bone.
At the Hand Center of Nevada, we take pride in offering the latest orthopaedic and sports medicine techniques available. Our board certified orthopaedic surgeons, Dr. George Gluck, Dr. James Vahey, and Dr. Alan Micev can address a wide range of tendon and nerve conditions, whether they occurred as a result of a work injury, overuse, or a recreational incident. They emphasize conservative, minimally invasive options foremost, recommending surgery only as a last resort.
If you are experiencing a concern you believe may be tendon or nerve related, please contact our office today. Our friendly and knowledgeable staff can answer questions and help you schedule a consultation.
What Are Tendons and Nerves?
Tendons are flexible cords of tissue that hold your muscles onto the bone. Found all over the body, they help you to bend, swing, or lift the associated structure, such as your arm, wrist, elbow, or finger. Nerves are fibers that send sensory information to the brain through electrical impulses. This allows you to "feel" things (soft, smooth, wet) and sense heat, cold, pressure, and pain. Both tendons and nerves allow you to perform innumerable actions during the day and throughout your life. Sometimes these tissues can experience damage from overuse or injury, which can then cause pain and reduced functionality. Some common tendon and nerve issues include carpal tunnel syndrome, trigger finger, dequervain's tendonitis, cuts or lacerations, cubital tunnel syndrome, biceps tendon rupture, and rotator cuff tears. When nerves are damaged or torn, the most common symptoms are numbness, tingling, and/or pain in the affected area.
Treatment Options
Tendon and nerve conditions can range from minor to debilitating, and our approach to treatment will depend on your unique situation. In most cases, we will proceed with non-invasive techniques first, which may include rest, icing, braces, corticosteroid injections, electrical stimulation, or physical therapy. In many cases, we will combine several modalities to achieve the best result possible.
If conservative treatment is ineffective, or if your condition is more advanced, Dr. Gluck, Dr. Vahey, or Dr. Micev may suggest a surgical approach. We employ minimally invasive techniques that have been shown to speed healing and reduce discomfort. In many instances, nerves can heal on their own or with minimally invasive treatment. However, if a nerve fails to heal, the section of fibers may need to be removed and the two remaining healthy ends connected—this is called nerve repair. Nerve grafts and nerve transfers may be other options, depending on your unique anatomical needs. Like nerves, tendons may need to be reattached or replaced, or bone may need to be reduced if it is overgrown and causing irritation.
Tendon and nerve injuries can significantly limit your day-to-day activities and make essential and recreational activities difficult or impossible. Our customized treatment plans are designed to help you get back to regular life as quickly, comfortably, and safely as possible. Contact us today for more information, or if you would like to schedule a consultation with Dr. Gluck, Dr. Vahey, or Dr. Micev.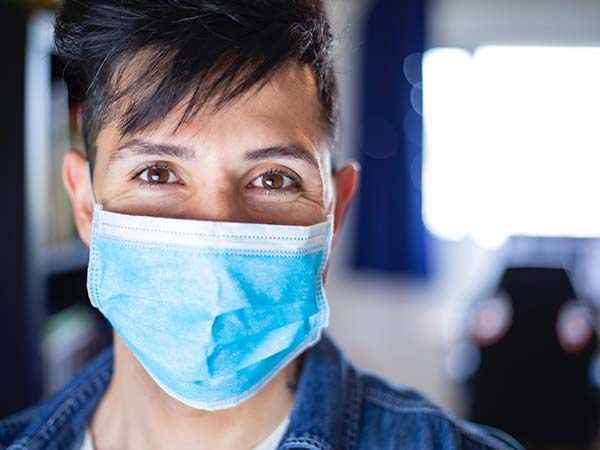 Appointments
Contact our scheduling department today to make an appointment.
If you're experiencing a trauma, congenital deformity, or overuse injury of your hand, wrist, elbow, or shoulder, the Hand Center of Nevada is here to help.
Schedule an Appointment